Look what I got in the mail! And see who's sweater is on the back cover!
In the late 70's I wanted one of these Inca Alpaca sweaters in a desperate way. I'd seen them in the September, College Issue, of Mademoiselle Magazine; the big fat telephone-book issue with real college girls as models. A few years later Lady Diana Spencer wore one at
Balmoral
on her betrothal weekend or whatever it was... although I was on to different looks by then, pink and black striped jeans come to mind, I still harbored a secret desire for an Andean alpaca sweater with birds and little people on it...Many years later, the dream comes true!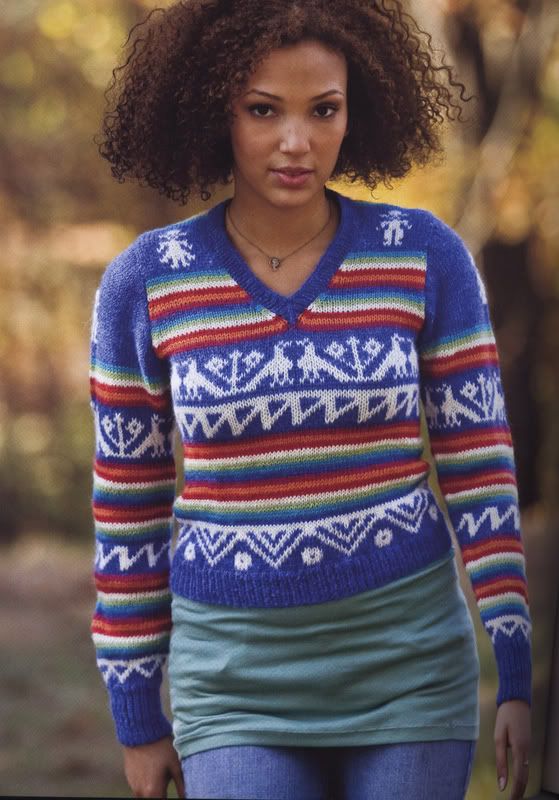 Don't feel you need to wear it with a long shirt underneath, waistlines are up you know, Retro Andean is made with
Classic Elite Inca Alpaca
, soft enough to wear next to your skin.
Color Style
edited by Pam Allen and Ann Bud, also includes my Gee's Bend Pullover as well as 15 other colorful, interesting designs by an amazing group of top designers.